So picked up another Astra estate and first thing I thought I'd do is give it a service, I always service my own vehicles and found lots of great info on the internet so thought i'd make a few blog posts about how to do it.
Air Fliter
Pretty straight forward this one.
Parts Required: Air filter – I used a Bosch one as it was only a couple of pound more than another brand from eurocarparts
Tools required: None
1, Locate the air filter box in the o/s of the engine bay.
2, Unclip the 4 metal lid fastners.
3, Lift the lid while angling it to clear panel by the headlight.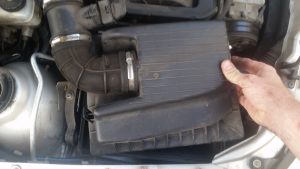 4, Remove existing filter (my old one was actually pretty good and still usable)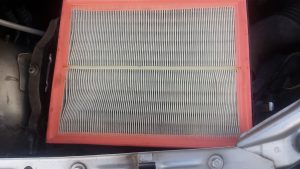 Old vs New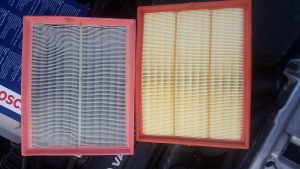 5, Remove/hoover any debris from airbox
6, Fit new filter, replace lid and secure clips.